Shade may be different due to screen resolution
Lemon & Walnut Lip Scrub
For Smooth, Glowing, Healthy Lips
Active Offers
Add any 3 in cart & Get 1 Free
Size and color of GWP may vary. GWP will be removed if the cart value goes below the threshold
Free 6 in 1 blender on orders above Rs. 799
Free 6 in 1 Blender + 5 in 1 Brush Set + Trousseau on orders above Rs. 1999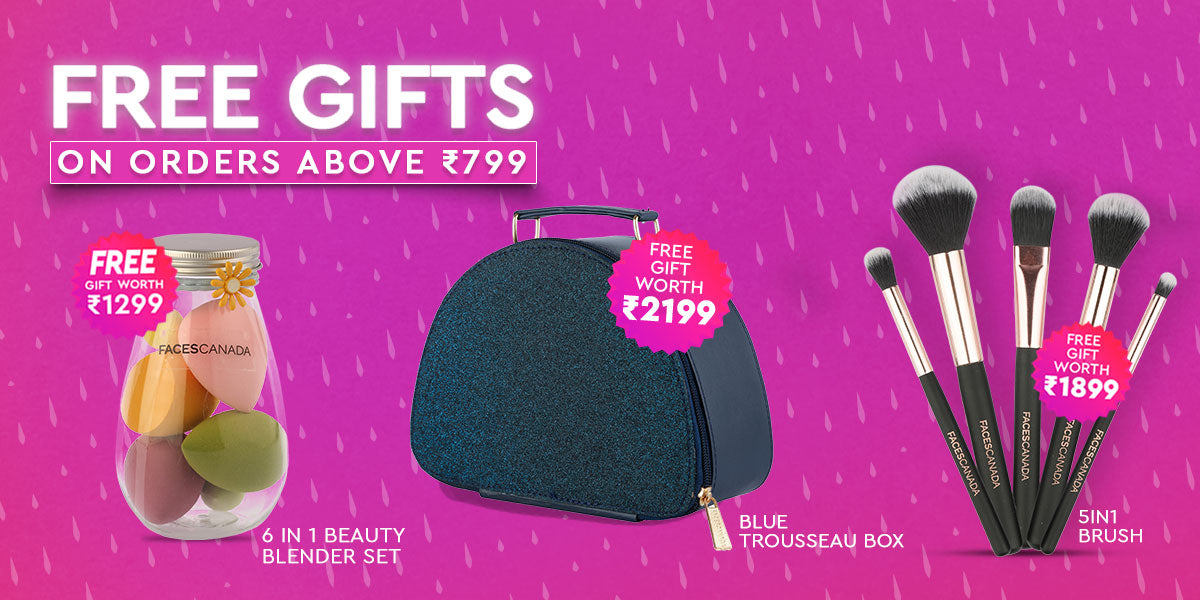 Low stock - 167 items left
Details
Introducing extraordinary nourishment for your lips. Introducing FACESCANADA Lemon & Walnut Lip Scrub. Smooth, glowing and healthy lips are no longer a far fetched dream.

Power packed with the goodness of lemon and walnut, this scrub is all you need in your lip care kit. With its natural bleaching and exfoliating properties, lemon helps remove pigmentation and dead cells off your gorgeous lips. To top it up, the Walnut shell helps in deeper exfoliation to unveil fresher looking, glowing lips. This is a sure shot formula of healthy and beautiful lips.

With the combination of natural ingredients like Coconut Oil, Almond Oil, Shea Butter, Cocoa Butter and Vitamin E, this lip scrub is a hydration hero. They help soft, smooth, supple and hydrated lips surface so that you can confidently flaunt that pout all day long.

We understand how sensitive lips are. Our formulators have curated a sulphate-free, alcohol-free lip scrub that causes no damage to the lips diring the natural exfoliation and bleaching process. Say goodbye to dry and chapped lips with this supremely rich formula.

Exfoliate dead cells, hydrate chapped lips, soothe sun-damaged lips and give your lips the nourishment they need.
1. Deep Exfoliation: The FACESCANADA Lemon & Walnut Scrub gently but thoroughly exfoliates the lip. It effectively removes dead cells to bring out healthy and smooth lips.
2. Intensive Hydration: Coconut Oil, Almond Oil, Shea Butter, Cocoa Butter and Vitamin E are combined in this rare formula to make your lips soft, smooth, supple and hydrated. No more chapped lips with this powerful scrub. This also helps soothe sun-burnt lips.
3. The Lemon & Walnut Duo: The heroes of this scrub are lemon exctract and Walnut shell. These seep deep into the lips' tissues and gently exfoliate dead cells. Lemon helps to lighten the lips and deal with the pigmentation efficaciously. Say hello to glowing lips.
4. Safe for lips: The scrub is designed to provide you with the goodness of nature. It is free from Sulphates and Alcohol. You do need this absolutely safe scrub for your lips in the vanity!
1. Apply the FACESCANADA Lemon & Walnut Lip Scrub on clean, damp lips.
2. Gently massage to exfoliate.
3. Follow it up with the FACESCANADA Vitamin C Lip Balm for smooth, nourished lips.
Product Info
Name & Address of Manufacturer: Faces Canada
Country of Origin:India
Net Qty. (g/ml): 10 gm
Free Product with Purchase
This offer is eligible only for sitewide discounts. It cannot be clubbed with Kits & Combos etc
Your order is only eligible for a free product with purchase on a minimum stated order (post-discount) while stocks last
The free product offer will pop-up on your cart page. Please add to cart when offer is presented. If the free product is not reflected in your cart then it has not been added to your order
Your order is only eligible for  one free gift per order (whichever is the larger gift offer)
Different free products will be available to you based on order value

Free Gift with Purchase
This offer is eligible only for sitewide discounts. It cannot be clubbed with any other coupon codes from Gpay/PhonePe/Paytm, etc
Your order is only eligible for a free gift with purchase on a minimum stated order value (post-discount)
The free gift offer will pop-up on your cart page. Please add to cart when offer is presented. If the free gift is not reflected in your cart then it has not been added to your order
This offer is valid only while stocks last
Rs.400 Off on your first purchase
This offer cannot be clubbed with any other offer or discount
The offer is valid on all products
The discount will be applied only on using the coupon code 'HELLO'
The discount is valid on a minimum order value of Rs.1299
The discount is valid on first purchase only
No questions asked returns
This is valid only if it is explicitly mentioned on the product page
Valid if return request is raised within 48 hrs of purchase
Company reserves all rights to withdraw any ongoing offer and/or promotion without prior notice
Cash on delivery available for 22k+ pincodes
Hassle free returns within 48hrs
Usually ships within 1-2 business days
100% Original Products