Shade may be different due to screen resolution
Make Up Remover
rejuvenating makeup remover
Active Offers
Add any 3 in cart & Get 1 Free
Size and color of GWP may vary. GWP will be removed if the cart value goes below the threshold
Free 6 in 1 blender on orders above Rs. 799
Free 6 in 1 Blender + 5 in 1 Brush Set + Trousseau on orders above Rs. 1999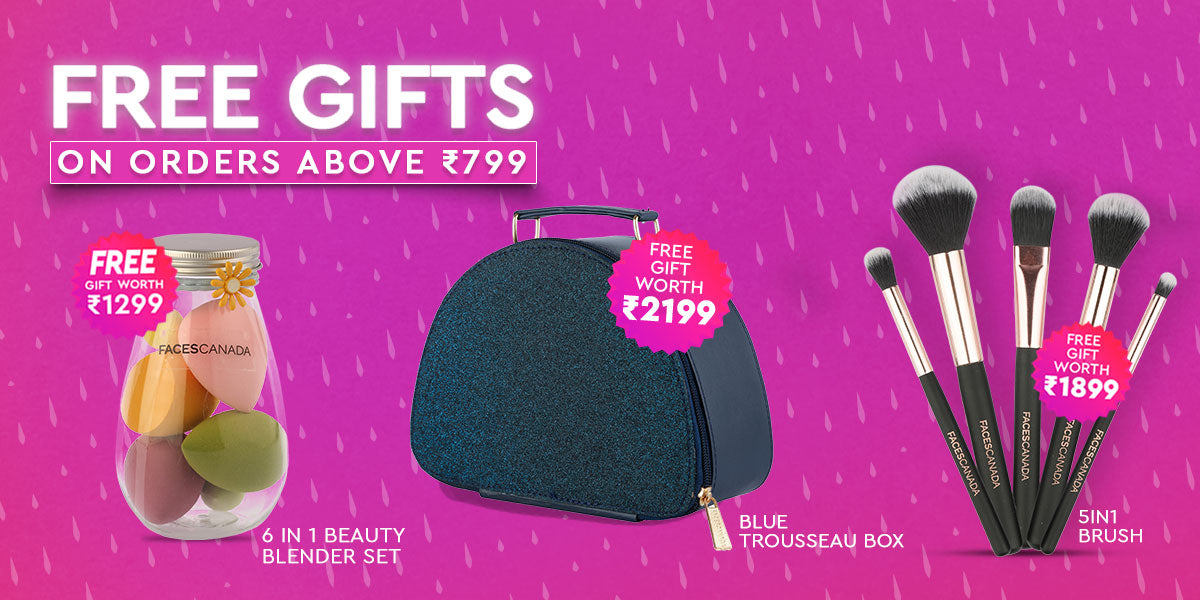 Low stock - 82 items left
Customer Review Highlights
It actually works!
This makeup remover is skin-friendly and removes my makeup in no time! It also works well for mascara. It doesn't make my skin dry, like many other makeup removers. Great product!
Details
Hydro Makeup Remover removes eye and face makeup effectively. Rich in antioxidants, it protects your skin from free radicals. It actively cleans your face, improves tone and leaves your facial skin with a rejuvenated feel. It provides gentle cleansing without harming the skin.
Benefits
This gentle, water based formula removes eye & face makeup quickly & gently. - Oil-free - Antioxidant rich - Tender on skin - Enriched with organic extracts - For all skin types It is an excellent antioxidant agent which protects skin from free radicals & improves tone to give you a perfectly cleansed, rejuvenated face. It leaves no residue, so you can reapply makeup immediately after use. Benefits: Works quickly & makes your skin look super clean.
Ingredients
Purified Aqua,PEG-7 Glyceryl Cocoate, Cocoamidopropyl Betaine (CAPB), Glycerin, Benzyl Acohol, Potassium Sorbate, Sodium Benzoate, Allantoin, Disodium EDTA, Chamomile Extract, Rosemary Extract, Green Tea Extract, Aloe Vera Extract, CI 42090, CI 15985
Product Info
Name & Address of Manufacturer:Vedic Natural Care Private Limited, under License no: 03/C/2017 at C-21, Sector-88, industrial Area, Gautambudh Nagar -201305, Uttar Pradesh, India
Country of Origin:India
Net Qty. (g/ml):100
Free Product with Purchase
This offer is eligible only for sitewide discounts. It cannot be clubbed with Kits & Combos etc
Your order is only eligible for a free product with purchase on a minimum stated order (post-discount) while stocks last
The free product offer will pop-up on your cart page. Please add to cart when offer is presented. If the free product is not reflected in your cart then it has not been added to your order
Your order is only eligible for  one free gift per order (whichever is the larger gift offer)
Different free products will be available to you based on order value

Free Gift with Purchase
This offer is eligible only for sitewide discounts. It cannot be clubbed with any other coupon codes from Gpay/PhonePe/Paytm, etc
Your order is only eligible for a free gift with purchase on a minimum stated order value (post-discount)
The free gift offer will pop-up on your cart page. Please add to cart when offer is presented. If the free gift is not reflected in your cart then it has not been added to your order
This offer is valid only while stocks last
Rs.400 Off on your first purchase
This offer cannot be clubbed with any other offer or discount
The offer is valid on all products
The discount will be applied only on using the coupon code 'HELLO'
The discount is valid on a minimum order value of Rs.1299
The discount is valid on first purchase only
No questions asked returns
This is valid only if it is explicitly mentioned on the product page
Valid if return request is raised within 48 hrs of purchase
Company reserves all rights to withdraw any ongoing offer and/or promotion without prior notice
Cash on delivery available for 22k+ pincodes
Hassle free returns within 48hrs
Usually ships within 1-2 business days
100% Original Products
Expiration Date: Jan-23 or later
Mfd. Date: Feb-20 or later